Governor Profiles
A list of the relevant business and pecuniary interests for our Governing Body can be found here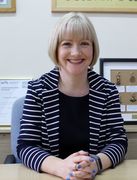 Claire Robins OBE - Executive Headteacher
Claire started as an English teacher at Goffs School in Cheshunt and moved through positions of responsibility at various Hertfordshire schools before becoming Deputy Head at Sir John Lawes.
Ten years ago she became Headteacher and the school achieved an 'outstanding' OFSTED grading in 2008. She became an NLE (National Leader of Education) in 2009 and has led Sir John Lawes' work as Education Partner for the Bushey Academy, Samuel Ryder Academy and Sheredes School.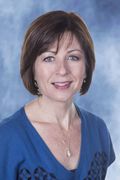 Katy Wilmshurst - Chair of Governors
I have been a governor at SJL since 2014, and was previously Vice Chair, safeguarding-linked governor and a member of the SET Admissions Committee. Before that, I was a governor at Manland Primary School, including five years as Chair.
I followed a music degree at Manchester University with a performance diploma at the Royal Northern College of Music and then started my career as a violinist and teacher in a variety of orchestras and settings. I have lived in Harpenden with my family since 2001 and currently work for the Hertfordshire Music Service as a violin teacher in a number of local schools as well as being head of Baldock Music Centre. I also freelance as a violinist.
Having had two children educated at SJL, I've seen close-up the outstanding teaching and opportunities on offer to its students and as Chair of the Governing Body I look forward to supporting the school's future growth and development.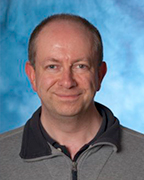 Simon Mundy
I started my working life as a scientist, took the opportunity to retrain as a solicitor and now work for the Government Legal Department. Close involvement with both Government Ministers and the work of Parliament has proved to be fascinating and genuinely illuminating of how our democracy works.
After 4 years as a governor at a rapidly improving multi-cultural primary school in St Albans, I jumped at the chance to become a governor at SJL. I have recently stepped down from the role of Chair of the Governing Body, which was a challenging and always interesting 4 years! Prior to that, I spent a dozen years as governor and then Vice-Chair. While SJL has seen some changes over that time - becoming a Foundation School, then an Academy and finally establishing a Multi-academy Trust, SJL's core values and ethos are unchanged in the form of the SJL ACE. I continue to be amazed by the dedication of our staff and the hard work and enthusiasm of our students.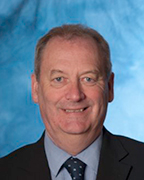 Christopher Armitage
I have been involved with the Governing body, on and off, for over thirty years as a Teacher Governor. I now serve as a Foundation Governor on behalf of the Harpenden Secondary Schools Trust. In that time I have seen our school transform from a school with a poor reputation to the outstanding school that we now all enjoy today. It is a pleasure to serve on a Governing Body that works very hard to support the Headteacher and her staff. I am currently the governor for Careers Education and Guidance.
Both my children were educated at Sir John Lawes. They are now both teachers so it must be in the blood!
During my time on the Governing body I have served on several committees, been involved in capital build projects, represented the Site team, involved in the bid for our first Specialism, worked in the working groups when we faced closure! So my role has been varied and most enjoyable. Long may that continue.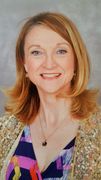 Jocelyn Angrave
Having studied French and European studies at Uni I went on to do a master's course in the United States in Political Science. There I met my husband and ever since we've lived in Harpenden (30 years!). I went on to have a career in international marketing and product development in interior finishes (fabrics, wallcoverings etc) and in 2001 set up my own business in which I now work part time.
We have two sons, one went to St George's and then to St Albans Independent College and is now in his last year at Uni. The other is in Year 10 at SJL. My husband is an engineer specialising in sustainable building and infrastructure design.
I set up and was chair of the Friends of SJL until last September. Prior to that I volunteered at Crabtree School setting up and running the gardening club and school allotment for two years. Before that I was on the After School Club committee at Manland School.
I'm now involved with a local choir and for the last 5 years have been on the (v small!) team who make the costumes for the Mini-Gang at the Harpenden Gang Show.
Since my youngest son joined SJL I've come to know SJL well and am delighted to be able to support this progressive and inclusive school, its staff and governing body, in the role of Parent Governor.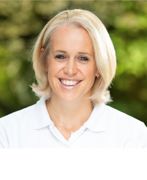 Sarah Austin
I have lived in Harpenden for much of my life, having grown up in the town since age one and moving back here when my second child was born 12 years ago. I am fortunate to have attended SJL myself as a pupil all the way from year 7 to year 13 and had a fantastic experience at the school. I am now a parent of two boys at SJL in the lower school, and also work as Literacy catch-up tutor at the school one day a week. I am a trained Speech and Language Therapist having qualified from Sheffield university over 20 years ago. Having worked in the NHS for 10 years (mostly in Ealing, London), I now work independently around Harpenden and the local area with children of various ages with a range of Speech and Language difficulties. I am also a Makaton tutor and regularly run training for nurseries, schools and day centres in Makaton to help them support communication at their settings. I also worked for several years as a Registered Intermediary, supporting children and vulnerable witnesses with communication in the police interview and court processes.
In my spare time I enjoy playing tennis, running and singing in a community choir, and I am a Sunday school leader at our local church. I am delighted to join the governing body of SJL. Being in the uniquely fortunate position of ex-pupil, parent and staff member, I'm looking forward to now serving as a parent governor at this progressive and inclusive wonderful school.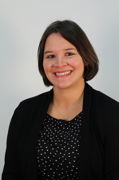 Lyndsay Gillot
I have been Head of Music at Sir John Lawes School since September 2014 and am in my tenth year of teaching. I am hugely committed to the school, its students, and its staff. Through initiatives such as the staff music challenge and staff choir, and involvement in the wellbeing group, I have made a sustained commitment to the school community.
I am passionate about my work, hard-working, enthusiastic and always willing to go above and beyond - with a smile!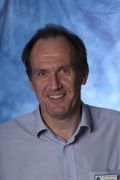 David Hassall
I have a scientific background in biochemistry having obtained a PhD at the Royal Free Hospital, School of Medicine, University of London working on blood platelets. Since then I have worked both in the academic and commercial environments in research and development during my career, including cardiovascular and respiratory based medicines.
I am a parent governor and have been for the last six years, working on various aspects of teaching and learning for the school curriculum committee and more recently as chair of the schools specialisms committee for media and science. I am married with three children, two of which have since left Sir John Lawes for University.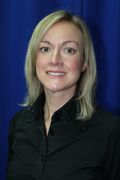 Danielle Heley
I thoroughly enjoy being part of the Sir John Lawes community and I'm privileged to be appointed staff governor. I commenced my teacher training at Sir John Lawes in September 2002 and was appointed as an English Teacher in September 2003. In 2005 I became Head of Year, a post I held until I had my first child. Since then, I have worked as an English Teacher on a part time basis and in September 2017 I was appointed as Literacy Co-ordinator.
I have 3 children all of which are now primary school age. Having served a term as Parent Governor at Crabtree Infants School, I look forward to building on my skills as Staff Governor at Sir John Lawes.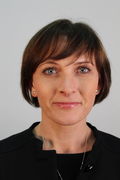 Libby Montgomery
Having studied Medieval Italian and French and lived for a while in Italy, my professional background is in Marketing and Communications and I have worked in a wide range of industries from sports marketing to real estate investment management.
I have previously held several positions on school Governing Bodies, having been Chair of Governors at Batford Nursery School for 9 years and an additional Governor at schools in St Albans. I am currently also Vice Chair at Manland Primary School. I served as a Strategic Leader of Governance for Herts for Learning, assisting other Governing Bodies to carry out self evaluation and work on strategies for improvement. I find being in schools really interesting and stimulating and am proud to be part of the Governor community at SJL.
I have a daughter at SJL and my son will be joining in September. Outside of work, I assist our scout group with organising camps, taking care of all the equipment. I am a keen squash player and regularly play for local and county teams, with varying degrees of success and now take longer to recover after a match than I ever did before!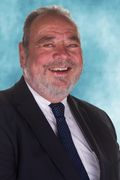 Mike Stevens
I have lived in Harpenden with my family for most of the last thirty years. With six children, I first became involved as a Parent Governor at a local primary school in 1999. After living in Berlin for 5 years, where I was an elected Parent class representative in my daughter's German primary school for a couple of years, I returned to Harpenden and was re-elected for a second term as a parent governor. When my youngest daughter transferred to SJL I took the opportunity to become an LEA Governor at another Primary school.
My older three children went to St Georges and the younger three to SJL - four of them are still studying at University. I am very excited to have been elected as a Parent Governor at SJL - the experience I have previously gained as Governor and from bringing up my own family will help me contribute to the work of the Governing body.
I have worked in the Public sector throughout my career. I am currently involved in developing Government Policy on Justice and Home Affairs issues.
What little "me time" I have, after my family, is spent involved in the local branch of the Institute of Advanced Motorists' motorcycle section. I am a keen biker - it is great for blowing away the cobwebs!

Ruby Barwell - Head of School
I am honoured to be representing Sir John Lawes in my new role as Head of School. Since the beginning of my journey at SJL, I have always been fascinated by the wide range of opportunities that the school has to offer, which is why I look forward to working with the governors, staff and students to help create further opportunities to support every student achieve the best from their school career.
I am currently studying English Literature, Drama and Geography and hope to study Law at university. Due to the extensive extra-curricular activities that the school has to offer, I have taken part in multiple mock trials, campaigning activities (one of which took me to 10 Downing Street to present the campaigning resources) and theatre productions which have taught me skills that I will hopefully be able to transfer into my future legal aspirations. As well as this, I have also taken on the roles of form rep for three years and year rep during my school career at SJL, allowing me to step into a leadership role from year 7.
During my year as Head of School, I aim to use my platform to help create further links between the year groups to build the already exceptional SJL community and continue to achieve the high standard of achievement, care and excellence that my predecessors attained.

Charlotte Evans - Head of School
I am extremely proud to have been given the opportunity to represent Sir John Lawes as Head of School this year. I look forward to working with the entire Sir John Lawes community, including students, staff and Governors to help make a fantastic school even better.
I am studying Economics, Chemistry, Maths and Further Maths at A-Level and I hope to go on to study Economics at university.
During my time at SJL I have embraced the numerous opportunities the school offers. I enjoy playing in the many music ensembles such as concert band and flute choir and have attended the excellent music tour every year – a real highlight for me. SJL has also afforded me the opportunity to develop my leadership skills, including taking on the role of Music Prefect and running the year 7 gymnastics club in preparation for the annual Gym and Dance display. I was also lucky enough to be involved in the SJL Staff Music Challenge, a real opportunity to see things from a teacher's point of view!
Outside of school, I enjoy coaching gymnastics and playing both the flute and piccolo. I have recently performed at the Royal Albert Hall with the Hertfordshire Schools Symphony Orchestra.
Over the course of next year, I hope to use this platform to represent the voices of all students, building on the existing ethos of achievement, care and excellence to help deliver the outstanding opportunities and standards that I have benefitted from since joining SJL.