InvestIN
Sir John Lawes Partners with InvestIN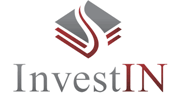 We are delighted to announce that Sir John Lawes has become an InvestIN Partner, joining a select group of top schools.
InvestIN delivers immersive career experiences to students aged 12-18 who aspire to break into some of the world's most desirable industries. On their programmes they aim to create the 'ultimate work experience' through interactive simulations, site visits, seminars, networking sessions and career coaching guidance.
They offer experiences in: investment banking, law, medicine, engineering, computer science, entrepreneurship, psychology, architecture, marketing & PR, filmmaking, politics and journalism. On each programme, experienced professionals empower students so that they think like young professionals now, not at some time in the distant future.
In our partnership with InvestIN, students at Sir John Lawes will have access to:
The latest updates on recruitment in the most competitive fields and what that means for students;
Details of InvestIN programmes and the professionals in attendance (ABN AMRO, Abrahams Russell Consulting, Atkins Global, Allen & Overy, Bain Capital, Baker & McKenzie, Barclays Capital, British Broadcasting Corporation (BBC), British Airways, Cathay Pacific, Channel 5 and Citigroup Investment Banking to name but a few);
The latest updates on recruitment in the most competitive fields and what that means for our students;
First access to new InvestIN experiences which may have only a very limited number of places;
Receive a discount on all programme fees using the School's discount code.
For more details please visit InvestIN's website here and see the newsletter for regular opportunities.
10% discount code: SJL10

As a Partner School, all SJL students are entitled to 10% off any programme using the above code at the checkout page when completing any bookings!