News
80th Celebrations tickets available now
Posted on 02/07/2019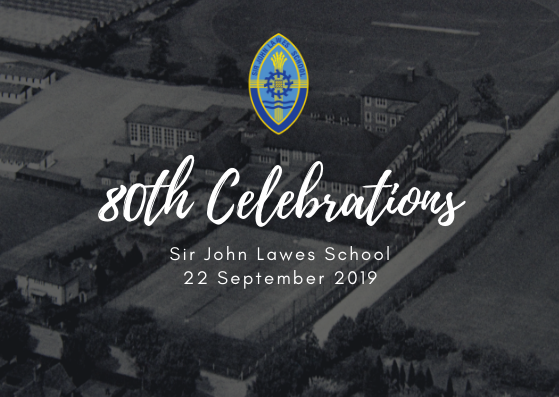 Admission tickets are available now for SJL's 80th Celebrations.
80th Celebrations Admission Tickets
Do you have a fond memory, or short story to share? Have any photos in your archives of Sir John Lawes School (formerly Manland School)? Please get in touch, we would love to hear from you.
Keep up to date via our 80th Celebrations page.